Our office treats many job related injuries. These may include: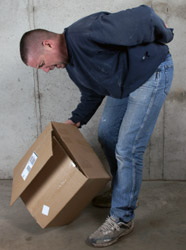 Low back pain following a lifting injury
Repetitive strain injuires such as tendinitis, tennis elbow
Nerve entrapment injuries such as carpal tunnel syndrome
Sprains in relation to falls at work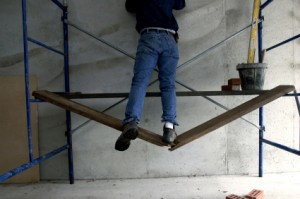 Unlike private insurance, workers' compensation insurance follows a managed care plan. You will likely need a referral from your treating physician to be seen in our office. This may be as simple as asking for a referral or may require intensive lobbying on your part. Over the past number of years treatment of workers' comp injuries has shifted away from rehabilitation and toward narcotic pain relief in an effort to save money. Unfortunately this has had the opposite effect.
"Accident Fund Holdings examined its claims and found that the cost of a typical workplace injury — the sum of an employee's medical expenses and lost wage payments — was about $13,000. But when a worker was prescribed a short-acting painkiller like Percocet, that cost tripled to $39,000 and tripled again to $117,000 when a stronger longer-acting opioid like OxyContin was prescribed, said Jeffrey Austin White, an executive with the insurer, which is based in Lansing, Mich." – New York Times